Christian Keyes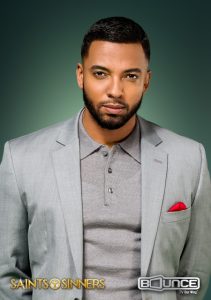 Christian Keyes is what many would call a "Renaissance Man". He has classic boy next door good looks, a flair for the dramatic, a way with words, and a heart of gold. With all this and more going for him, you may think it was inevitable that he would live a charmed life and have the world at his feet. Well, he does, now… but it wasn't always that way.
Christian had what could only be described as far from an easy upbringing. He is not shy when talking about growing up in an abusive household. Born and raised in Michigan, at the age of three years old, he was placed in foster care. It took more than a few different tries before he was placed with Mrs. Keyes, with whom he spent six years. She gave him a home and her last name, but it was a huge price to pay, and not nearly enough to make up for all he had to endure for a roof over his head. After a while, he began to run away. He would sleep on the streets to avoid going home to the abuse.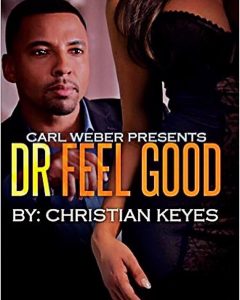 When he was fifteen, he finally found a real home and a real family who gave him the love and care he had so desperately longed for far too long. He went off to college, and found his voice; literally. Oh, did I forget mention he also sings? Christian actually thought his singing would be his calling and his claim to fame, but fate had other plans. He had also done some modeling, which led to acting in plays. That led to a meeting with the one and only Tyler Perry, who was looking to cast the role of Sonny in the stage play "Madea Goes to Jail". Needless to say, Christian booked it. After a very successful tour of that play, Christian was asked by Perry to be the lead in the upcoming play "What's Done in the Dark." That was the beginning of many acting roles in television and films. The rest as they say, is Hollywood history.
One of his most recent films is the murder mystery, "The Man in 3B." It's a film adaptation of the New York Times best seller of the same name by writer, director Carl Webber, who also published Keyes' second novel titled "Dr. Feelgood" which was recently released. Did I also forget to mention he's a writer too?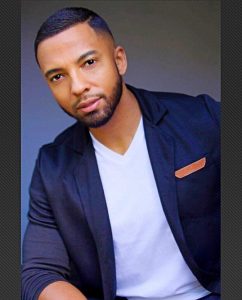 "Dr. Feelgood" is a romantic comedy about a therapist. Actually it's from a movie script I wrote almost ten years ago, and I transposed it into novel format, says Keyes. It's a really funny, moving story. I've had people tell me they laughed, cried, got angry, etc. A lot of them said they couldn't put it down. They ended up reading it in three or four days, and I love that. You want them to not be able to put it down. It's been received very well, and I'm thankful."
If you've been watching Bounce TV, you no doubt have seen Christian starring in "Saints and Sinners", a runaway hit series set in a church, that has already been picked up for its second season after much critical acclaim and rave reviews. He plays Levi, not a bad guy, but definitely not a choir boy either. Christian said, "Levi is part saint, part sinner, but I like the fact that he's not squeaky clean. He's made some mistakes along the way, and he actually feels guilty." Levi stepped up and took on some responsibilities at the church, but some people aren't so quick to forgive and forget past indiscretions. "He has good intentions and he's really good at heart, but he's done some bad things and made some mistakes in the past and they're catching up with him."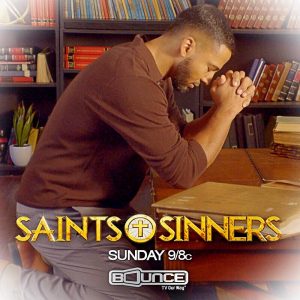 Christian's character, Levi becomes the executive pastor of the church. "I handle the money. I'm not preaching and giving the word, but I'm definitely writing those checks", he told Quiet on the Set Magazine. The plot is thick, and with each episode it gets even thicker. If you haven't checked it out already, get your binge watch on so you can catch up before season two. Christian says, "I don't know exactly when the new season will start, but we'll be back in Atlanta shooting again very soon."
As for his relationship status, Christian says he's currently single. He was recently named one of "America's Top 50 Eligible Bachelors" by Ebony Magazine. Although he would love to meet someone and settle down, he explains "Lately I've been trying to concentrate on work and being a good daddy. Eventually, I want a wife and another kid or two. After that, I might even want to adopt." His love of children and family is central to his existence. "I'm single because I'm tired of the hookup culture. I'm a grown man, and I know what I want", he says. He also knows the importance of finding the right woman. "I'd like to be able to share all the good things in my life with someone… the books, the shows, the tours, etc., but she also has to be a woman of faith. She has to believe in God or some higher power. That spiritual relationship she has is going to guide everything else in her life."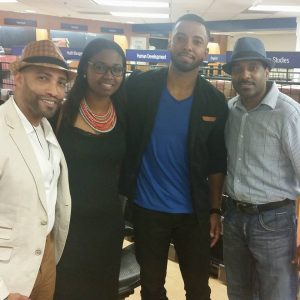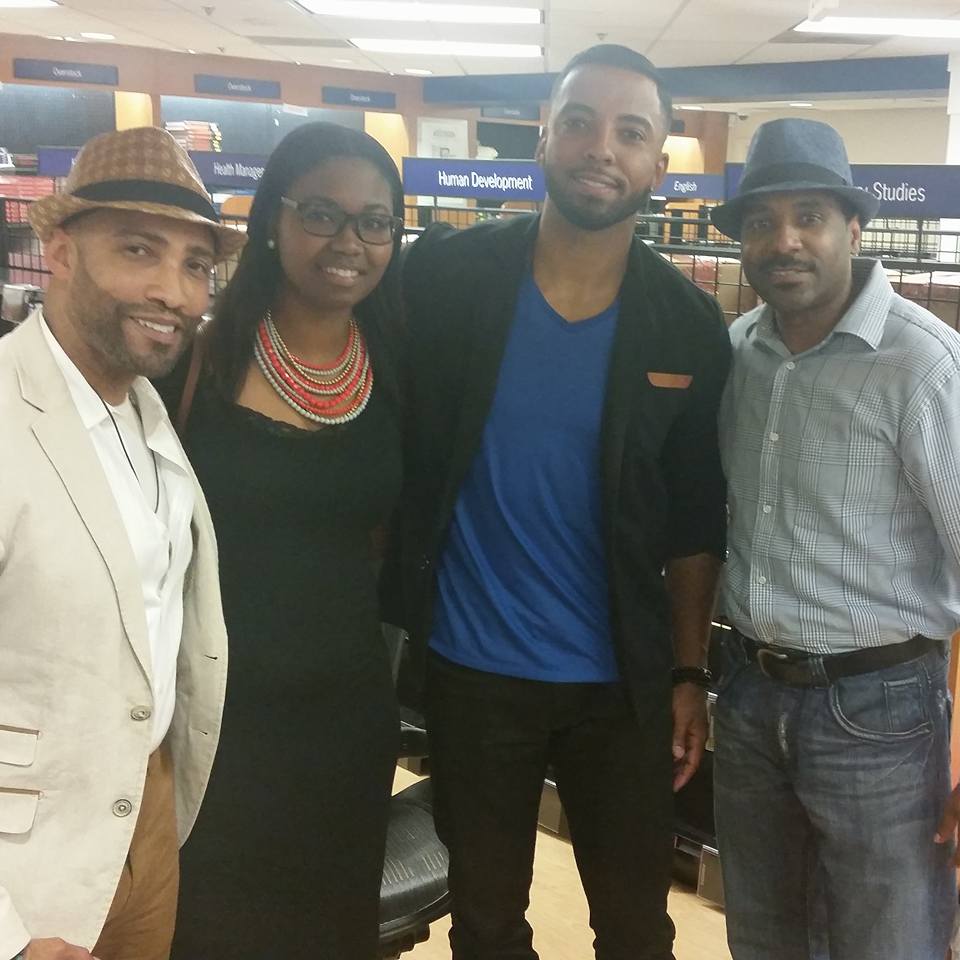 Because of his childhood, being a good father is very important to Christian. "I want to be there for my son and give him the things I never had. I am careful not to recycle the same patterns of behavior that were inflicted on me. I want to break that cycle."
Christian also has a new song titled "Together We Are Love", which he originally recorded for the "Think Like a Man II" soundtrack. "It's actually one of my favorite songs. Unfortunately, by the time I submitted it for the film , all the songs for the soundtrack were already locked down. But I really like the song. It's going to be in "The Preacher's Son" which comes out soon, and it may be in "Saints and Sinners" as well, so listen for it."
Actor, singer, writer, and family man…what can't this man do? That question has yet to be answered. We will definitely be watching, listening, and waiting for the next endeavor from Christian Keyes, who seems to be on his grind everywhere these days. Be sure to get "Dr. Feelgood" wherever books are sold, look for "The Preacher's Son" in theaters soon, and don't miss season two of "Saints and Sinners" on Bounce TV.
Darryl Rembert