Erika Alexander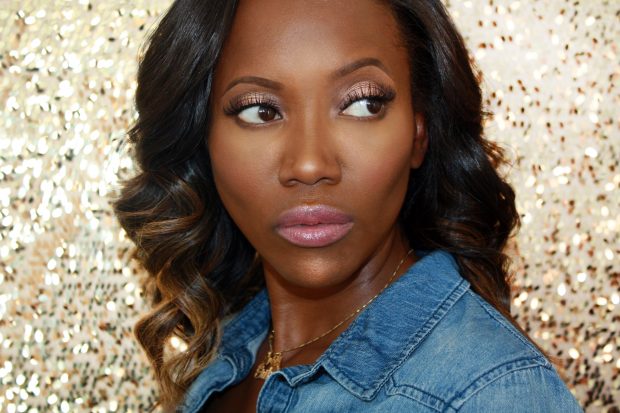 Conquering Concrete Park
We've been watching her for years. First on the iconic 'Cosby Show' then on the breakout 90's hit comedy series 'Living Single'. However, for Erika Alexander, that's not where her story begins nor is it where it ends. She is a not only a trailblazer, but a self confessed 'Actrivist', a term she coined herself because of her political and social activism. An advocate for women and children, Erika was actively involved in the 2008 and 2016 Hillary Clinton campaigns, and was the campaign's most traveled.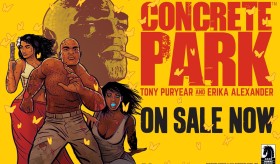 She is known for roles like Cousin Pam on the 'Cosby Show' and Maxine Shaw on 'Living Single'. Hers however, is not the typical Hollywood story. The daughter of an itenerate preacher and an educator raised in Arizona, her life has taken her on quite an unconventional journey. Her career started when as a student in a summer theater program, she was cast as the lead in a movie. "I was given an amazing opportunity at fourteen, and I didn't choose those roles, those roles chose me" she says of her start in the business.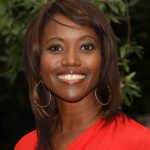 Erika confesses that coming into the 'Cosby Show' was somewhat intimidating for her, and understandably so, since it was already the number one show on television when she joined the cast. "I watched that show like everybody else did, and was in awe of it. When you're suddenly coming in on the latter end of something like that, there's huge pressure." She says the biggest lesson she learned from 'Cosby' was how to act on a sitcom.
By the time she was cast as the hilarious attorney Maxine Shaw a few years later on 'Living Single' she was ready. Admittedly, playing Max was an opportunity of a lifetime and a breakout role for her. That character is still the one for which she is probably best known to this day. The role landed her two NAACP Awards for 'Best Actress in a Comedy'.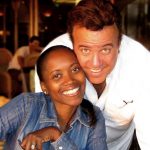 When asked which episodes she enjoyed the most during her sitcom days, she replied, "I really liked it when we did the musical numbers on both 'Cosby' and 'Living Single'. Those were always some of my favorites." We all remember 'Nightmare on Sigwood Avenue', the Malcolm-Jamal Warner directed dream episode of 'Cosby' where Rudy and Olivia are at odds because Olivia has wrapped the Huxtables around her little finger. Cousin Pam, Vanessa and Charmaine tell the whole plot of the episode in the song "Rudy and Olivia Had a Fight". And who can forget 'The Flavorettes' singing "Tell Him" on amateur night, and "Up The Ladder to The Roof" in their debut at The Apollo on 'Living Single' with Max always vying for the lead spot by doing way too much.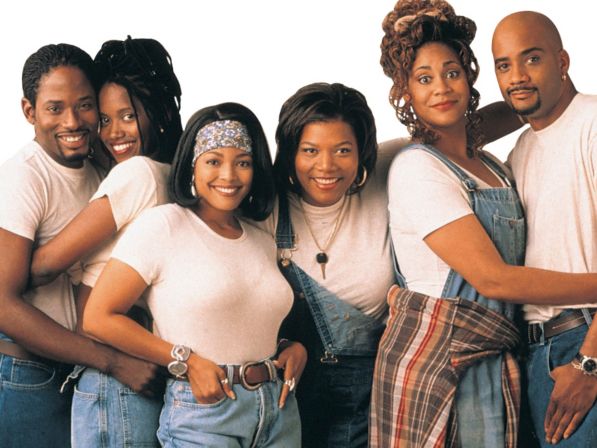 Over the years you've seen her with Denzel Washington in 'Déjà vu', on Freeform's sci-fi drama 'Beyond', as well as on 'Bosch', a recurring role on 'Last Man Standing', and most recently in OWN's 'Queen Sugar' as Tess Shoemacher, and Jordan Peele's blockbuster hit horror film 'Get Out'. Her resume is as diverse as the roles she chooses and the characters she plays.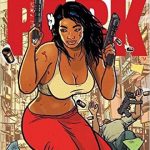 In addition to her acting and activism, Erika along with her husband, filmmaker Tony Puryear created the comic series 'Concrete Park'. He does all the drawing, coloring and lettering and she co-created and writes the series. It was named 'Best American Comic 2013'. She says they made it for everyone to enjoy, but hope diverse people of color take a look and see themselves in it. In creating the comic series she states, "We saw a future that was colorless, and I say all the time we dream in color, so why do we live in black and white? Sci-fi is going to be colorful!" Erika and Tony are looking forward to 'Concrete Park' expanding into film, television and gaming. It was recently on Forbes list as one of the ten best things to give as a gift. They are also quoted as saying 'Concrete Park' is "criminally underrated".
Erika is also co-producing a comic book series with 'Avengers' and 'Buffy The Vampire Slayer' creator Joss Whedon, and is writing and producing a movie about The Boys Choir of Harlem entitled "Rise and Shine".
QOTS: What's the difference in transitioning from being a young actress to becoming an adult in Hollywood?

Erika: You have to get support from supported stars around you or else you can lose your way and often get blind-sided and it's not because of Hollywood. It's just how things go for teenagers and also going into your twenties. You start to experiment with things. You have to navigate like anything else and you are running a business by the way. You are a small business person, an entrepreneur and people expect you to behave like one. But often you are behaving like an entrepreneur without any background or sort of foundation on how and what to do with the money you're making or friends you're making and that's the difference.
QOTS: Tell us about your latest project?
Erika: Which one? I have several, the comic book or screenplays?
QOTS: Oh yeah, you do! Tell us about all of them.
Erika: Well, let me quickly tell your audience, I've learned new skill sets as I went. It's been a 33 year career, if not 34 or 35, then after a while I learned how to write. It took me a while to get the discipline for it. So, now I am a producer and comic book creator. I'm writing a comic book with Joss Whedon. I'm in collaboration with Artwork and I have a new company called Color Form which I have new entities and projects within that. So, I'm doing a lot of things and trying to do them at a good pace so, I won't get overwhelmed. I'm trying to do the best I can with what I have. We are not doing it with a lot of money by the way, which can be difficult, but we're managing.
QOTS: What would be your ideal role to play and why?
ERIKA: I think an ideal role for any person, man or woman, Black or White is something that relates to what it is to be human. It's very difficult to do anything that connects with people.
QOTS: What would most people be surprised to know about Erika Alexander?
ERIKA: I think that they would be surprised to know that I was born and grew up in Arizona. That I'm one of six children and both of my parents were orphans. I lived in a hotel for the first 12 years of my life.
QOTS: You and your husband walked away from a studio project meeting. What was the catalyst that made you write/produce or direct a science fiction film and comic book series?
Erika: We had a run in with the studio head that we were pitching to. It was something that was science fiction. He said "Let me stop you right there! Black people don't like science fiction because they can't see themselves in the future". Then he told us a long story about why he thought that was true. I stopped him and said "For Black people, the past is preparing us for the present! We always see into the future. If we weren't alienated, we were brought over to make White people's world more comfy and beautiful." After we left there, we were so bugged out because we were running around with this thought for a long time called 'Concrete Park'. Tony looked at me and said "you know what? I'm going to draw it", and he taught himself at 50 years of age how to illustrate a comic book, and he did it in a matter of weeks. You're talking about somebody who is extremely capable and talented and has a background in advertising and screenwriting. He had taken a course in painting while at Brown University, but it was abstract, nothing in illustration, and taught himself how to do it. He did "The Witness of the Dark House" and someone took one look at it and wanted to publish it. It's a back alley way of looking for a deal and doing it yourself. The comic book was one of the hardest things we did in our lives and I'm glad we did it."
We'll definitely be looking for more from Erika as well as following her and Tony with the 'Concrete Park' comic series.
To hear the full 'Quiet on the Set Magazine' interview with Erika Alexander, click the link below:
Erik Humphrey