History In The Making…
Posted March 1, 2017 by qotsm in
Film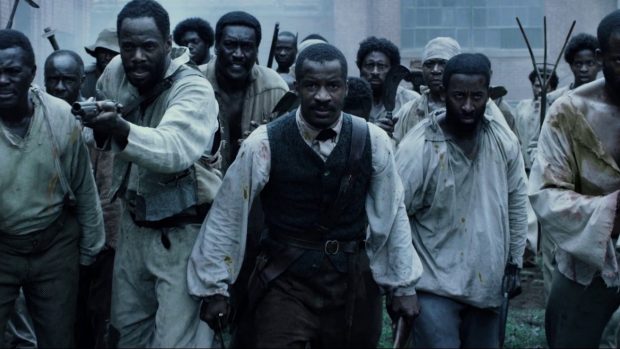 The Birth of a Nation
I love our history even through its' sad and turbulent times, I love our history. So many have come before us, and sacrificed their lives and mere existence that we may be free and have opportunities. Those same opportunities many of us take for granted.  It's important for all of us to establish a true link to our history as a people, a race, and a culture. One way to do this is to share our experiences…the experiences of our ancestors at home, in our communities, and abroad.  Storytelling is one such method. A person or persons can gather a group of together and express the many facets of their own history and the histories of others.  We desperately need to know where we've come from, because it has a direct effect on where we're going.
Film is another avenue in sharing the history and experiences of a people. Movies have a way of opening up the world of discovery and (especially, any more) placing it at your fingertips. I quote a line from a local commercial in saying "…it's just that easy";* yet, therein lies the paradox. Therein lies the controversy. Somehow, seemingly and effortlessly, we get in our own way and it all falls apart.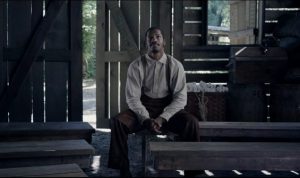 In the highly acclaimed movie The Birth of a Nation, a film from actor, director, producer and screenwriter Nate Parker, by all accounts, is that film. Along with many other historically based films which preceded it, The Birth of a Nation provides another look into the history of our culture. A culture that never seems to make it into many history books of the (past or) modern day classroom. It tells the story of Black American Nat Turner, born a slave, turned preacher, whose visions convinced him it was his mission to lead his fellow slaves out of bondage to freedom. With the help of both enslaved and freed black men, Turner started a rebellion that shook the very core of slave owners in Virginia, leaving death and destruction in its wake.
The incident put fear in the hearts of Southerners, ended the organized emancipation movement in that region, resulted in even harsher laws against slaves, and deepened the schism between slaveholders and free-soilers (an antislavery political party whose slogan was 'free soil, free speech, free labor, and free men') that would culminate in the Civil War.**
When the film made its debut last October, it was not without its' own paradox and its' own controversy. Nate Parker is the brainchild and driving force behind the telling of this historical "American Revolutionary". He is tasked with telling this story as the director, screenwriter, and leading actor in the film. As I watched the assortment of trailers and interviews with Parker and many of the actors involved in the film, a sense of pride and importance is not only passionately expressed, but is also perceived. It's our birthright to know those people in our history that have contributed to our very existence. Those people who fought for us to have a right to be here. Those same people who fought for our right to belong, our right to be heard.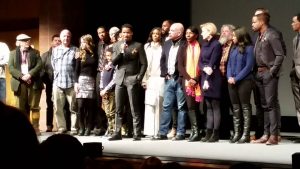 Here's where one's past can we get in the way of something life changing [i.e. of a possible Oscar Bid]. Nate Parker and the film's co-writer Jean McGianni Celestin were roommates at Penn State University. The two young men were accused of rape approximately twenty years ago.  Although Parker was acquitted, and Celestin's conviction overturned, the unearthing of such details (that are of public record) puts an undue stigma, on what might possibly be, one of the more important films of its' time.
There are some, who will embrace the film and all that it has to offer like its' history, passion, and lessons to be learned. And then countless others, because of the controversy surrounding Parker's involvement in the decades old case will never see the film at all. Is our perception more important than the truth? Are the lines blurred as to what is true, and what isn't? I think not seeing the movie would be a travesty.
The nature of this film and the importance it may have to our history, left me only one decision. I needed to embrace the movie for what it was and what it had to offer. As a film critic, and a Black American, I needed to see it. After experiencing the film, and yet again seeing the plight of our ancestors, I was taken aback by the realism. Birth of a Nation was a look back into a part of this country's sordid past at a time when freedom needed a voice.  I listened, and I heard the cry out for justice. Overall, I liked the film. The performances were solid. What was most impressive though, was how it made me feel. It brought out all the emotions, and all the embodiments of God, love, hate, fear, redemption, and hope. Definitely worth the watch, but take a deep breath and lean back before embarking on this films journey.
"I love our history; even through its' sad and turbulent times; I love our history".
-Gregory B. Morgan