Mason Sylvester's New Look & Collection – NYFW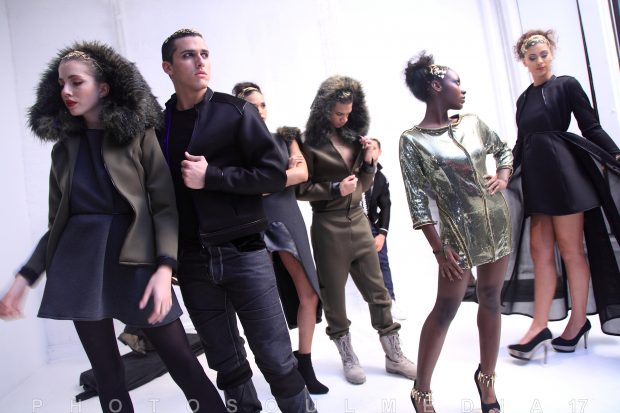 Housed in an unassuming space off of Forsyth in LES, Mason Sylvester's Fall/Winter 2017 Collection debuted during New York Fashion Week. The award-winning designer has been, "creating menswear for over a decade," and confessed that his latest designs are somewhat different from the past.
"Since 2012 a lot has happened; [now] I know what I want," and, "what makes me excited about fashion." This newfound clarity has been fundamental in developing his evolving fashion aesthetic, focused on quality work and a beautifully clean look.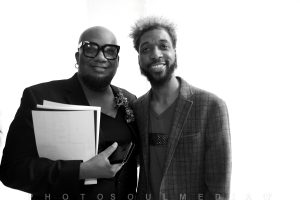 The garments showcased at his 6 p.m. fashion show on Saturday attest to his commitment to making, "really simple, classic looks elevated and turned up a bit."
Standing at the step and repeat as his show wrapped, the Charlotte native and Howard alum beamed from ear to ear, imploring guests to share their thoughts, as he giddily shared that his collection was filled with, "simple, basic pieces tailored nicely with little effects here and there" – a fact he seemed to take immense pride in disclosing.
Positioned amongst models, fellow designers and a crowd of praising attendees, the small statured fashion artist seemed more concerned about greeting others than touting his own accomplishment.
"I'm very goofy and I don't take fashion too seriously," he explained. "I see myself as an artist [who enjoys] making things beautiful; It makes me feel good." The general consensus of the evening was he should "feel good," having crafted garments that were classic yet unique, reflecting qualities of his own bubbling personality.
"[I am] proud of who I am, and looking good in clothes makes [me] feel even prouder, so why not look good."
Perusing his official website one can see his pride, illustrated in an array of men's apparel with a special attention to jumpers this season, dressed up. The feeling is, "relaxed and comfortable…put them on and go anywhere and look really great."
There is no ¾ Compromise with Mason Sylvester; you get it all – style, comfort and the freedom to be yourself in the clothes you're in.
Although he doesn't have to be in a huge department store, he would love to take a page out of Balmain's book and do a retail collaboration to make his clothes affordable for everyone. For now, you can find his new collection at http://www.masonsylvester.com/.
Anthony Brown