MAYA ANGELOU: AND STILL I RISE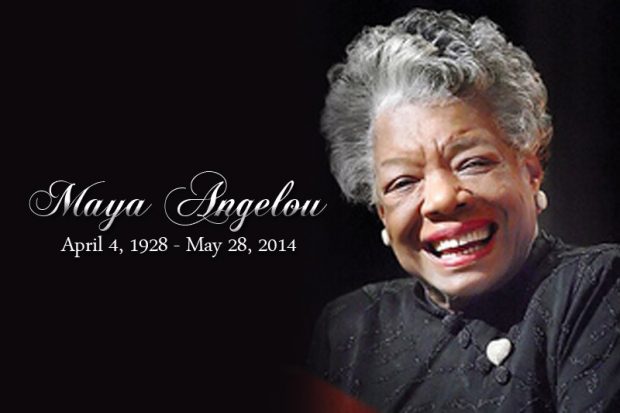 If you think you know all there is to know about poet, author, orator, and icon Maya Angelou, think again. The PBS American Masters documentary "Maya Angelou: And Still I Rise" makes it quite clear that there was much more to the private woman with the public persona than we ever expected. Most probably know of her turbulent childhood and the absence of her parents throughout much of it. She endured abuse, rape, and the effects of racism in the cruel American Deep South during the Jim Crow era.
Maya Angelou, who died in 2014, was a woman of many layers and many facets who managed to live many lives all within one lifetime. Angelou firmly grasped and readily welcomed every opportunity that came her way to overcome the trials and tribulations that life brought her way. The result was her against all odds transformation into one of the most celebrated, revered, and respected cultural icons the world has come to know.

Bob Hercules, veteran documentarian, co-produced the documentary, along with Rita Coburn Whack, who attended a private screening during the AFI Docs film festival. "Quiet on the Set Magazine" was in attendance as well. Hercules became a fan of Angelou after reading "I Know Why The Caged Bird Sings" as a young man. He also worked with her on a public service short film years ago and had a relationship with American Masters, the long-running PBS series where this upcoming documentary finds its home as the latest installment.
"There was something like a hundred hours of film and video footage of Dr. Maya Angelou over her career we had to go through hours and hours and hours of footage. It was an effort that surpasses anything else that I've ever done in my life really," Hercules said. "There were private photographs that nobody had ever seen before. I think there were four thousand photographs to get to the three hundred and seventeen I think that are in the final film so it was really a massive effort to just comb through all those photographs to find the exact right photos."
Making and completing the documentary was a five-year process that started in 2011. As it turned out, the film's greatest gift also proved to be its greatest challenge. Having so much information and footage at their disposal, made it quite a challenge for the producers when it came to choosing what to include and what to omit, admits co-producer and co-director, Rita Coburn Whack. "We were charged with an almost impossible task, but we are quite happy with the final outcome of this documentary."
We get to see a side of Maya Angelou that many are not aware of in this film, such as her early performing career like 1957's "Miss Calypso" album and the "Calypso Heat Wave" film. From Jean Genet's 1961 play "The Blacks" to her work with Malcolm X in Ghana, to her many writing successes, including her inaugural poem for President Bill Clinton. AMERICAN MASTERS – "Maya Angelou: And Still I Rise" reveals hidden facets of her life during some of America's most defining moments. The film also features exclusive interviews with Dr. Angelou, her friends and family, including Bill and Hillary Clinton, Oprah Winfrey, Common, Alfre Woodard, Cicely Tyson, Quincy Jones, Louis Gossett, Jr., John Singleton, Diahann Carroll, Valerie Simpson, Random House editor Bob Loomis and Dr. Angelou's son, Guy Johnson.
"The film reflects on how the events of history, culture and the arts shaped Dr. Angelou's life, and how she, in turn, helped shape our own world view through her autobiographical literature and activism," said Rita Coburn Whack. "It is bittersweet that Dr. Angelou takes her rightful place in the AMERICAN MASTERS series posthumously," said executive producer Michael Kantor. "We are fortunate that Bob and Rita captured these insightful interviews with her just prior to her death so we can all learn from her wisdom firsthand."
AMERICAN MASTERS – "Maya Angelou: And Still I Rise", premieres nationwide Tuesday, February 21 at 8 p.m. on PBS (check local listings) during Black History Month as part of the 31st season of THIRTEEN's AMERICAN MASTERS series. PBS Distribution will release the film on DVD the same day, with additional bonus features, and on Digital HD February 22.
QOTS Magazine