SUMMER OF 2015 TELEVISION SEASON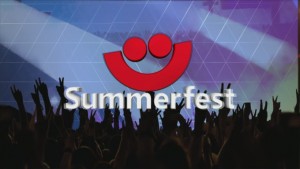 It's that time again…summer. Remember once upon a time when summer meant television season was over? I mean, "must see TV" only happened in September, when it was time to go back to school and all the new and returning fall shows premiered on your favorite channels. I'm talking ABC, NBC, CBS and Fox. Maybe you had HBO, Showtime, or Cinemax if you were lucky, and got a chance to see the movies you missed at the theater. That was before most of the cable networks were producing any original programming. Nowadays, summer means a whole new slew of programs and series popping up on network after network. Even the streaming services have original programming and series for us to watch anytime we choose. It's getting to be that some of us now look forward to the end of the regular television season so we can discover what's new in the off-season offerings. This summer you won't be disappointed because there's more to choose from than ever before. There are so many, we can't give them all to you at once, so we broke them down for you in month by month doses. Perhaps they'll be easier to digest that way. We'll start with the offerings for June, and then we'll give you monthly updates as they approach throughout the summer. Don't worry you won't miss a single one. Just stay tuned, we've got you covered.
Premiering in June:
UnReal, Season One, Lifetime (June 1)
UnReal is a black comedy that takes a behind-the-scenes look at the making of a fictional reality television series.
The Whispers, Season One, ABC (June 1)
Based on Ray Bradbury's book Zero Hour, and executive-produced by Steven Spielberg, The Whispers is a new science-fiction/mystery drama following the journey of a paranormal force that begins haunting earth through its most vulnerable residents: children.
Royal Pains, Season Seven, USA (June 2)
Returning for a seventh season consisting of only eight episodes, the USA medical drama returns this month with new relationships and new plot twists for the brothers to drag themselves and everyone around them into.
Hannibal, Season Three, NBC (June 4)
Following a shocking ending to last season that left the show covered in blood, Hannibal returns to NBC for its third season in a new timeslot. *QOTS Editor's pick.
Power, Season Two, Starz (June 6)
Executive-produced by 50 Cent, Power returns to Starz for a second season starring Omari Hardwick as nightclub owner/drug kingpin James "Ghost" St. Patrick. The show is created by Courtney Kemp Agboh. *QOTS editor's pick.
Major Crimes, Season Four, TNT (June 8)
A cop-series spin-off to the runaway hit The Closer, Major Crimes returns for a fourth season on TNT. The series stars Marry McDonnell, G. W. Bailey, and Tony Denison.
Defiance, Season Three, Syfy (June 12)
Defiance follows the lives of a devastated future earth where aliens roam about openly and humanity is just another species among the crowd. It stars Grant Bowler and Julie Benz in the lead roles.
Rizzoli & Isles, Season Six, TNT (June 16)
Starring Angie Harmon and Sasha Alexander, Rizzoli & Isles returns for a sixth season. Boston Detective Jane Rizzoli and Medical Examiner Dr. Maura Isles seem like an oddly matched pair, but they always seem to get the job done.
Proof, Season One, TNT (June 16)
Starring Jennifer Beals and created by Rob Bragin, Proof is a new supernatural drama following the adventures of Carolyn Tyler, a doctor persuaded by tech inventor Ivan Turing to investigate cases of reincarnation and haunting to determine if death is indeed the final step in the journey of life. *QOTS Editor's pick.
Clipped, Season One, TBS (June 16)
Starring Ashley Tisdale and created by David Kohan and Max Mutchnick, Clipped is a new comedy series about the employees of a Charlestown, Massachusetts, barbershop. However, these are no ordinary co-workers, because all of them went to high school together, but ran in completely different crowds.
Tyrant, Season Two, FX (June 16)
Starring Adam Rayner and Jennifer Finnigan, the Middle East-set political drama Tyrant returns for a second season on FX later this summer.
The Astronaut Wives Club, Season One, ABC (June 18)
Based on the Lily Koppel book of the same name, The Astronaut Wives Club is a period drama following the lives of the wives of some of the most important heroes who rose to prominence at the height of the space era.
Complications, Season One, USA (June 18)
Created by Matt Nix, Complications stars Jason O'Mara as Dr. John Ellison, an ER doctor who has his life turned upside down when he saves the life of a young boy who is the victim of a drive-by shooting while also killing the attacker. However, Ellis later learns his deed puts him at the center of an emerging gang war in the neighborhood.
Killjoys, Season One, Syfy (June 19)
A new Canadian-American co-production from the producers of Orphan Black, Killjoys stars Aaron Ashmore, Hannah John-Kamen, and Luke Macfarlane as a trio of bounty hunters who chase down deadly warrants throughout a galaxy known as the Quad.
BattleBots, Season Six, ABC (June 21)
A legendary competition series featuring a swath of fighting robots created by builders from around the globe, BattleBots will run for six episodes this summer on ABC. It will mark the show's first time back on the air since 2002.
The Last Ship, Season Two, TNT (June 21)
A post-apocalyptic series about a navy vessel out on a secret mission when a deadly virus strikes the global population, wiping most of it out, The Last Ship returns for a new season of adventures with the crew of the U.S.S. Nathan James. Starring Eric Dane and Adam Baldwin, the show is based on the William Brinkley novel of the same name.
True Detective, Season Two, HBO (June 21)
Returning with an all-new cast and story following its critically acclaimed debut season, True Detective season two, takes the series to Los Angeles for a new story with a cast that includes Colin Farrell, Vince Vaughn, and Rachel McAdams. The show will now feature a variety of directors. *QOTS Editor's pick.
Ballers, Season One, HBO (June 21)
Created by Steve Levinson and starring Dwayne "The Rock" Johnson, Ballers follows the life of Spencer Strasmore, a retired athlete looking to shift his focus to reinventing himself and his life. The series also stars Rob Corddry and Omar Benson Miller.
The Brink, Season One, HBO (June 21)
A new comedy from HBO, The Brink stars Tim Robbins, Jack Black, and Aasif Mandvi as a trio of characters dealing with a geopolitical crisis in Pakistan. If renewed, every season of the show is intended to follow the same characters in a new crisis involving a different part of the world.
Suits, Season Five, USA (June 24)
Arguably the best series on USA's current slate, Suits returns for a fifth season that will see the show in turmoil following last season's big reveal that Donna would be leaving as Harvey's secretary to go work for Louis. Starring, Gabriel Macht and Patrick J. Adams. *QOTS editor's pick
Mr. Robot, Season One, USA (June 24)
Following a critically adored screening at SXSW, USA will premiere the new hacker drama Mr. Robot this summer from creator Sam Esmail. Starring Rami Malek and Christian Slater, Mr. Robot will take audiences deep into the underground world of black-hat computer hacking through the eyes of a socially distant main character named Elliot, and a mysterious man known only by his alias, Mr. Robot.
Under the Dome, Season Three, CBS (June 25)
Adapted from the Stephen King novel of the same name, Under the Dome will make its season-three debut this summer with 13 new episodes. The series is created by Brian K. Vaughan and stars Mike Vogel, Dean Norris, and Alexander Lefevre.
Rookie Blue, Season 5.5, ABC (June 25)
Returning for the second half of its fifth season, the Canadian-produced Rookie Blue will bring McNally, Epstein, Peck, and Diaz back for another round of adventures as members of 15 Division. The series stars Missy Peregrym, Gregory Smith, and Rachael Ancheril.
Graceland, Season Three, USA (June 25)
Set to resolve the major cliffhanger of season two, Graceland returns this year for a fresh round of cases that the Los Angeles-based Graceland undercover team will have to tackle. The series stars Daniel Sunjata and Aaron Tveit. *QOTS Editor's pick.
Falling Skies, Season Five, TNT (June 28)
With its final season confirmed for this year, Falling Skies has set the stage to go out with a major bang for TNT come the end of the summer. Executive-produced by Steven Spielberg, the alien-invasion/post-apocalyptic drama stars Noah Wyle and Moon Bloodgood.
Humans, Season One, AMC (June 28)
A British-American co-production set to debut on AMC in the States, Humans stars Colin Morgan, William Hurt, and Katherine Parkinson in a drama set in a world where lifelike robot servants known as "synths" are the must-have new gadget of the time. The series is created by Sam Vincent and Jonathan Brackley.
Teen Wolf, Season Five, MTV (June 29)
Debuting its fifth season this summer, the MTV staple is set to take Scott and his friends in a new direction as they start another year of high school in Beacon Hills. With a new year come new challenges in the form of a mysterious entity that's out to change everything the gang understands about the supernatural world they were unwillingly forced into. The series stars Tyler Posey and Dylan O'Brien and is created by Jeff Davis.
Zoo, Season One, CBS (June 30)
Adapted from the novel of the same name by James Patterson and Michael Ledwidge, Zoo follows the journey of a young scientist trying to uncover the reasons for an increased amount of animal attacks around the globe. The series stars James Wolk and Nora Arnezeder.
Scream, Season One, MTV (June 30)
Based on the Wes Craven classic, Scream puts a new spin on the horror-film series with a plot involving a YouTube video that goes viral, revealing the troubled past of the town of Lakewood. The series stars Willa Fitzgerald and Bex Taylor-Klaus.
The Meltdown with Jonah and Kumail, Season Two, Comedy Central (June 30)
Returning for a new season of stand-up, The Meltdown takes viewers inside the weekly comedy show held by Jonah Ray and Kumail Nanjiani at the famous Meltdown Comics in Los Angeles, California. Every episode features a variety of performers than can range from newbies to known headliners including Chris Hardwick and Weird Al.