TYLER LEPLY

Choosing To Have
Tyler Lepley never envisioned himself as a working actor, not to mention the star of a hit television series. He stars in the one-hour drama, "The Haves and the Have Nots" which follows the tangled lives of the wealthy Cryer and Harrington families and the poor Young family. This season, "The Haves and the Have Nots" continues to heat up as Hanna (Crystal R. Fox), the moral conscience, is tested like never before. Hanna and her son, Benny, (Tyler Lepley) are stripped of everything they have once Candace's (Tika Sumpter) latest hustle fails miserably. "The Haves and the Have Nots" is created, written, directed and executive produced by Tyler Perry and is produced for OWN by Tyler Perry Studios.
Tyler plays the gullible yet lovable Benny Young. Benny is or was definitely one of the "have nots". Now, five seasons in, The Young's have come up, so to speak, and are now able to enjoy some of the comforts they once could only dream of. After years of hard work and a lot of blood, sweat, and tears, Benny was finally starting to enjoy a certain level of success. That is, until his sister Candace Young (Tika Sumpter), throws him a curve ball, risking everything he's worked for.
Now that you're caught up on the back story of his hit show, let's catch you up on the man behind the character he plays. You see, Tyler never really had aspirations of being an actor, He had dreams of becoming a football player. He was focused on being a star in the NFL, not Hollywood.
Although his good looks and charismatic charm seemingly make him a natural for the big screen, Tyler says he was blessed with the opportunity to act after his attempt at a football career fell through. He decided to move to Los Angeles and become a personal trainer. "I went on a leap of faith and tried something new. I was a gym rat, so I was spending a lot of time at the gym. One day a guy approached me because he was having a hard time casting a role in a small film. He said on paper the guy is just like you, so why don't you come in and read for the part. I went in and butchered the audition, but ended up booking the job anyway. That was the beginning, and here we are", he recounts.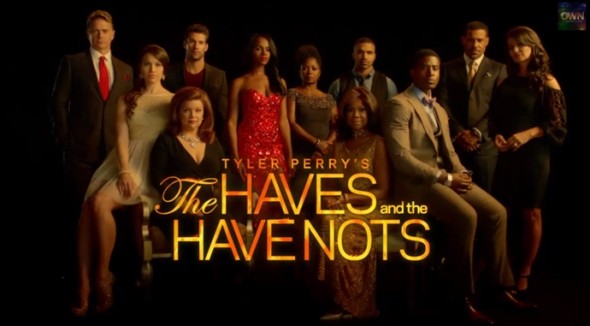 When asked how it is to work with Tyler Perry and Oprah Winfrey, he says "To work for someone like Tyler Perry is truly an inspiration. Not only do we share similar backgrounds, but he gives me a great example because I learn a lot from him as an actor as well as off set as a person."
Tyler is a man on a mission who is very dedicated to learning his craft. He says he is serious about acting and wants to work at growing and getting better at it. "I've been privileged enough to be granted this opportunity, and I have to work really hard at. Right now I'm busy trying to create this empire, this brand, and I really want to leave my legacy. I know that takes time and hard work."
Well, it appears that he is a man who practices what he preaches. Tyler has not only been working on his hit series, but he recently booked the starring role in the TV One film, "Ringside". "Ringside is about a boxer, but it's not a boxing movie, per se. We all face battles at different points in life and that's what Ringside is about; the battles we have to face even when we don't feel like fighting," said writer and director Russ Parr.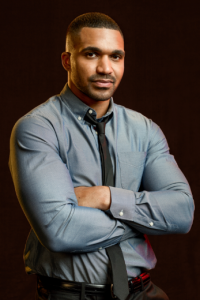 "Quiet on the Set Magazine " caught up with Tyler after the "Ringside" premiere where he broke down the premise behind the movie, and the character he portrays. "I play Jackson Hauser, and the film chronicles his turmoil as he goes into the fight of his life. I had to train for this role, but I come from a boxing family. What I wanted to do was to not only be able to throw a punch, but to walk and talk like a boxer. You have to get that full physicality and full psychology down. Turning it up to ten was basically what the biggest tweak for me was. It was very intense."
When asked what's in store for his character Benny this season, Tyler tells us we'll see another side of him. He says, "Now you're seeing the flipside and the paradox of the haves and the have nots. You can start out as a have not, but just like the Young's do and I'm sure a lot of us can empathize with, if you stay faith based and you do the right thing, doing right by yourself and others, you can transform some of those have not moments." As we watch the tables turn for the Young family, Tyler also says, "As for Benny you'll see a whole new set of problems appear because of that. Now he has to try and figure it all out."
This man is on the verge of many more things in the future, so we'll be watching the new season of "The Have's and The Have Nots, and waiting for his next project to see what he surprises us with next.
Darryl Rembert
Check out our exclusive interview: