Whitney: Can I Be Me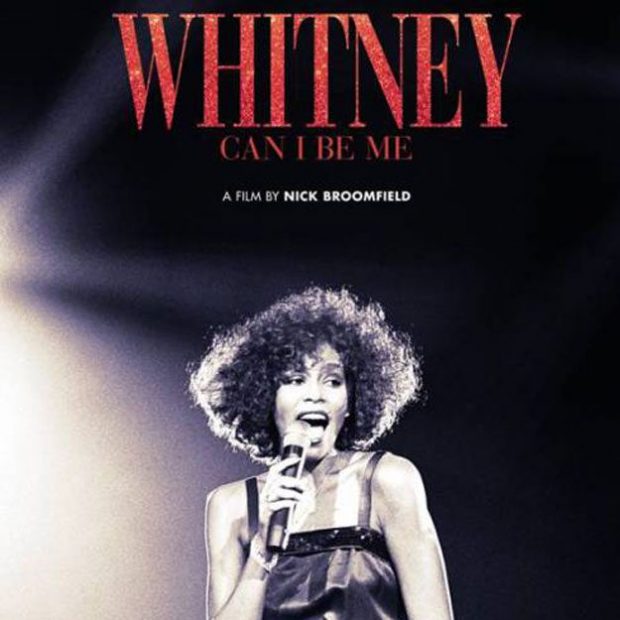 It's hard to believe it's been over five years since Whitney Houston's tragic death.  The voice we all know and love for such hits as 'You Give Good Love', 'Saving All My Love', The Greatest Love Of All', 'I Will Always Love You', and countless other chart topping songs, was silenced forever on February 11, 2012. Now, a new documentary attempts to shed some light on what Whitney was really like as a person, and not just the public persona we all came to know over the years. From the first scene of the ambulance and the 911 call from the Beverly Hotel the night of Clive Davis' annual Grammy party, you undoubtedly find yourself asking, "How could it all end like this?" Somehow, we still want to change the narrative so the 'Princess of Pop' has the traditional fairytale happily ever after ending we would expect…no such luck. Unfortunately, we all know how this story ends.
'Whitney: Can I Be Me', premiered August 26 on Showtime, but I must warn you at times it is as painful to watch as it is compelling. It provides an up close and candid look at the underside of fame, and the price sometimes paid for it. This documentary initially premiered to rave reviews at the Tribeca Film Festival in April. It's a 360 degree look into some of the most privately intimate moments of Houston's life, including behind-the-scenes clips, performance footage, and interview excerpts. The one re-occurring theme that plays out in this narrative is that fame overwhelmed Houston, and ultimately proved to be her downfall. The trailer also includes a rare interview with Houston herself in which she states, "Success doesn't change you, fame does."
What's unique and compelling about this film is that we get to hear Houston in her own voice many times throughout. We get to chronicle her rise to fame and her fall from grace almost from day one. From her gospel roots in Newark, New Jersey under the watchful eye of her mother, Cissy Houston, to the mentoring of music executive and star maker, Clive Davis, her journey was well crafted almost from the beginning.
From her first number one hit, to her meteoric rise to super stardom, to her marriage to Bobby Brown, to the birth of Bobbi Christina, and the rumors of her sexuality and romance with her best friend and assistant Robyn Crawford, we get a glimpse of it all. However, what we are allowed to see isn't always pretty. Her favorite saying was 'Can I be me?' say numerous people who knew and loved her, hence the title of the documentary. It is implied over and over by many that the Whitney Houston people saw on stage and screen was not the woman they knew. A huge part of her turmoil was the fact that she was never free to be who she wanted to be. Her family, her record label, her manager and countless others had their hands into who and what her image and persona would be. According to sources quoted in the film, herein lies the dilemma:  although Whitney was "from the hood, white America wanted to present her as a princess". Columbia Records exec Clive Davis didn't want a female James Brown, he wanted the next Barbra Streisand, and he marketed her to a white mass audience, forbade any gospel or R&B inflections in her tracks and erased the hood from Whitney's persona.
Produced by Showtime, 'Whitney: Can I Be Me' is largely structured around previously unseen concert footage from a film crew documenting what became Whitney's last successful world tour in 1999, as well as new and old interviews with her mother, siblings, bodyguard, backup singers and musicians. In looking at the interviews and behind the scenes footage, it's almost easy to see the conflict within her. The backstage footage shows an expressive, emphatic, confident woman, while in her formal interviews, her body language and way of speaking retreats toward the more contained, acceptable figure of a pop starlet. To some in the black community, Whitney had "sold out".  But, as a deliberate strategy, the commercialization of her music with mainstream and crossover audiences worked. This is evidenced by her debut album 'Whitney' which sold over 25 million records.
The documentary  also explores why Houston "couldn't do what she wanted to do, either professionally or in her personal life" despite the fact that she had more consecutive number one hits than The Beatles and was recognized as having one of the greatest voices of all time. Those interviewed for the documentary are quoted as saying things like "Her rise to fame just took the wind out of her," "She never had this belief that she was this amazing person," and "The longer she stayed in [show business], the harder it was to get out."
Looking closely, at times Whitney comes across as someone whose sense of self was distorted by a lifetime of fame, wealth and all the "paranoia", as she is quoted to say, that goes with the territory. The trailer for the documentary concludes with the heartbreaking line, "Whitney Houston died from a broken heart. She died from a broken heart.  As sad as it is, that statement may have validity. Unfortunately, we'll never know.
Watch the exclusive Showtime clip of 'Whitney: Can I Be Me' here:
Darryl Rembert