WHAT IS FASHION?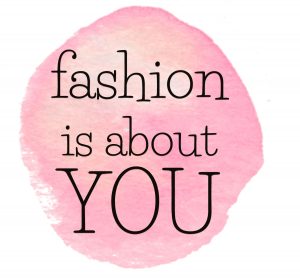 Depending on where you are and who you ask, you may receive a variety of answers. Some responses may be a bit overwhelming or disturbing, especially if you already have a preconceived notion or your very own ideology of fashion. However, in order to define fashion one should be openminded, culturally observant, diverse, and vividly imaginative. It also helps to be creative, limitless without any biases, and well rounded. In addition, it doesn't hurt if you're incredibly original, and versatile with an inventive spirit.
In today's world of fashion, many have labeled themselves as 'FASHION STYLIST, IMAGE CONSULTANTS, WARDROBE STYLISTS, FASHION CONSULTANT, and or STYLISTS." Unfortunately, many of whom have taken fashion themselves way too seriously by adding restrictions and fashion stereotypes. Regardless, of whether you are a fashion icon amongst peers, a housewife or an everyday working class member of society, everyone has their own go-to look that works for them. No one should be bound to a standardized fashion ethic just because one individual whose claim to fame is known as a "Celebrity Stylist" dictates such. Fashion is supposed to bring art into this world, not judgment.
As a fashion stylist from the womb, my motto to all of my clients is to "Assess, Consider, Create, and Claim your style".
Let me say that I'm an advocate of the statement, "EVERYTHING AIN'T FOR EVERYBODY". However, in order to acquire the "Fashionista" title, it's imperative that we find the looks that compliment our physique. Fashion is a freedom of expression, therefore it should always be fun regardless of the itinerary, occasion, or finances. A budget can't limit you from fashion because these days there are retail stores to accommodate every financial situation. Although, many pefer quality or quantity, as a previous boutique owner of 12 years let me inform you big ticketed items do not always qualify as the best quality. So as an individual, you should do and buy what works for you. And in doing so, be the best you that you knw how to be because no one can do it better than you.
Without a doubt, fashion has everything to do with style. However, everybody's style shouldn't be the same. This fact is that contributes to us being individuals. And individuality is the core base of making a fashionista unique.
Personally, I would say that fashion is a creative expression of art that speaks volumes without being verbal. Fashion requires self-assurance. And when you are comfortable in your own skin and no validation is needed, that is confirmation that the fashionista that resides within you has evolved.
Fashion can be you…fashion can be me…However, fashion should always leave a lasting impression on someone that you encounter.
So when someone asks you, "WHAT IS FASHION"? You can humbly respond, "I am fashion".
Cusheer Jones-Murphy